FREE SHIPPING OVER $29
The Magic Wiper Squeegee as so it's called combines a spray bottle, a padded wiper, and a squeegee all in one tool. To use it, just fill up the spray bottle with your favorite window cleaner, spray it onto you window, wipe it clean using the wiper, and then squeegee it off with the squeegee.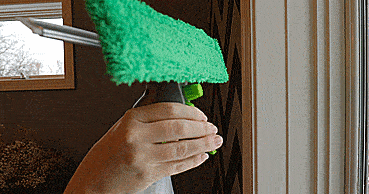 This 3 In 1 Spray Squeegee is perfect for wiping your glass clean while keeping it extra convenient.  With all the tools you need in one device, how could you clean windows any differently after this?  It's perfect for on-the-go situations or going from window to window in your home.  
Large capacity liquid bottle for your personal cleaning solutions
High-quality nasal spray for long-lasting use
Microfiber cloth that is both cleanable and replaceable
High-quality rubber squeegee to clean the mess
UPDATE: Due to the huge increase in social media attention, we're running extremely low on these, so hurry and order before it's all gone.